Hiking in Canada is an exhilarating experience, with varying landscapes and terrains to explore. However, an essential part of any hiking adventure is having the proper gear – especially a reliable backpack that can withstand the challenges of this adventurous activity. This guide will discuss how you can choose the best hiking backpack for your needs when tackling the great Canadian outdoors.
Selecting a Suitable Backpack Style for Your Adventure
In the world of hiking, there are three primary types of backpacks that suit specific preferences and adventures. Identifying which style will cater to your unique needs depends on factors like duration, hiking terrain, and personal comfort.
Daypacks: As the name suggests, daypacks are ideal for single-day hikes or lightweight outdoor activities. These packs typically have a capacity ranging from 10 to 35 liters and often come without a frame to save weight.
Mid-size Packs: Also known as weekend packs, these bags offer a blend of volume and support. Their capacity usually falls between 35 and 50 liters, making them perfect for overnight trips or short multi-day journeys.
Full-size Packs: Designed for long-duration expeditions and heavy loads, full-size packs provide optimal support and carrying capability. Boasting capacities greater than 50 liters, these backpacks feature rigid frames and adjustable systems to ensure a comfortable fit.
Depending on the type of adventure you're embarking on, a suitable backpack style can mean the difference between comfort and struggle. To make an informed decision, take into consideration the duration of your hike, the type of gear you'll need, and personal preferences.
Understanding the Importance of Fit and Comfort
An essential factor when choosing your hiking backpack is ensuring that it provides a proper, comfortable fit. A well-fitting pack can help alleviate strain on your body, improve your balance and mobility, allowing you to focus on enjoying your journey.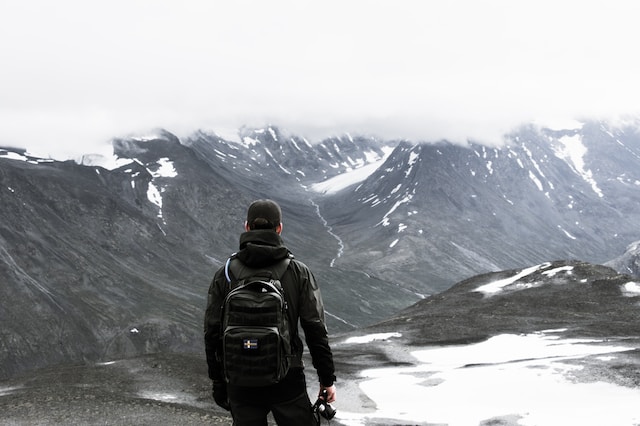 Backpack Framing Systems
A valuable component of any quality hiking backpack is its framing system. Your choice should depend on your personal preferences and use case:
Internal Frame Packs: Internal-frame packs are popular for their versatility, as they feature lightweight materials and adjustable padding systems for optimal comfort. Ideal for diverse adventures, internal frames contour closely to your body, enabling better weight distribution and stability.
External Frame Packs: The tried-and-true external frame showcases load-bearing capabilities, offering impressive carrying capacity for heavy items such as camping gear or hunting equipment. If you're an experienced backpacker going on extended hikes with bulky items, the external frame might be an ideal option.
Measuring Backpack Sizing Options
Your comfort depends significantly on selecting the right size hiking backpack based on your torso length. To do this, measure the distance between the most prominent bone at the base of your neck (the C7 vertebra) down to your iliac crest – the point where your spine meets your hips.
You'll typically find a variety of sizes offered by different retailers which cater to the range of torso lengths:
Extra Small (XS): 15 inches & below
Small (S): 16-17 inches
Medium (M): 18-19 inches
Large (L): 20+ inches
By knowing your torso measurements and selecting a backpack that aligns with it, you'll maximize your comfort and minimize potential discomfort during your hike.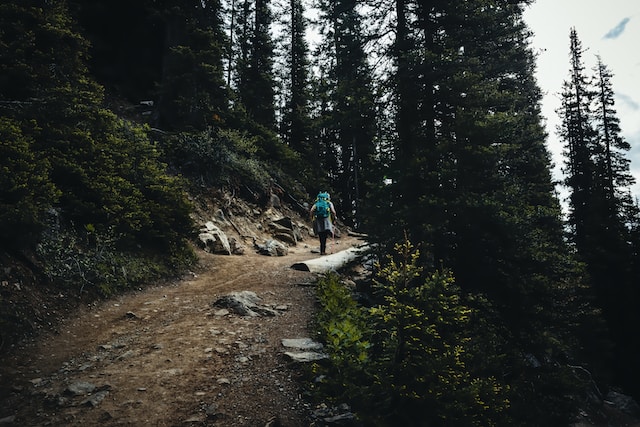 Prioritizing Essential Features and Characteristics
Several additional elements contribute to the ultimate functionality and usefulness of your hiking backpack. Some key features to consider in your search include:
Material Durability: A good-quality backpack should withstand difficult conditions without wear or damage. Look for materials like ripstop nylon or polyester, which provide resistance to abrasion and tears.
Weather Resistance: Being prepared for Canada's diverse weather conditions can be critical when hiking. Many modern backpacks offer built-in rain covers, while others feature water-resistant fabric. Ensure that your chosen pack provides adequate protection against the elements.
Carrying Capacity: Your backpack should accommodate not only your belongings but also any additional tools or equipment needed for your hike. Consider the types and quantities of items you usually carry, and look for packs with compartments that cater to these needs.
Ventilation: Some backpacks are designed with ventilated mesh backing or foam panels that prevent sweating and keep hikers cool. On warm days or extended hikes, this factor significantly helps maintain overall comfort.
Hydration Compatibility: Hiking in Canada means staying hydrated, which can be achieved by opting for a backpack with built-in water channels and hydration sleeves for easy access.
Selecting a suitable hiking backpack is an art form in itself. By considering factors like backpack style, fit and comfort, and essential features, you'll be equipped to tackle the great Canadian wilderness at its best. Be sure to undergo thorough research on different goods for tourism before setting out on your adventure.